As part of the continued Finteza improvement, two new sections have been added in the Pages report. "Entries" show the main entry points which are the first pages seen by the site visitors. Each point provides detailed estimations, such as visits, sessions, bounce rates, page depth and average session duration in seconds: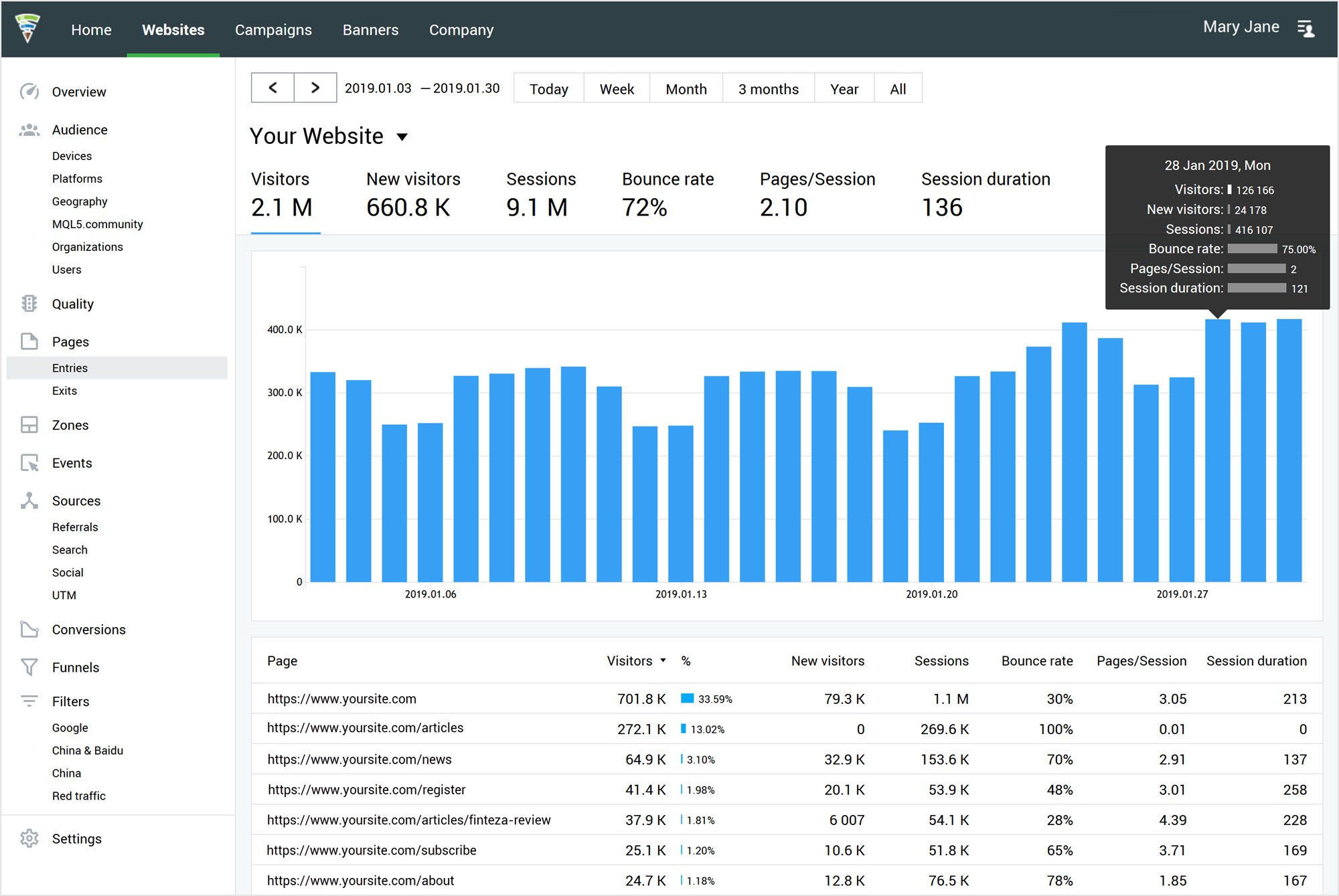 The "Exits" section shows where the sessions have been completed. In addition to pages, you can analyze which external links are clicked by leaving users: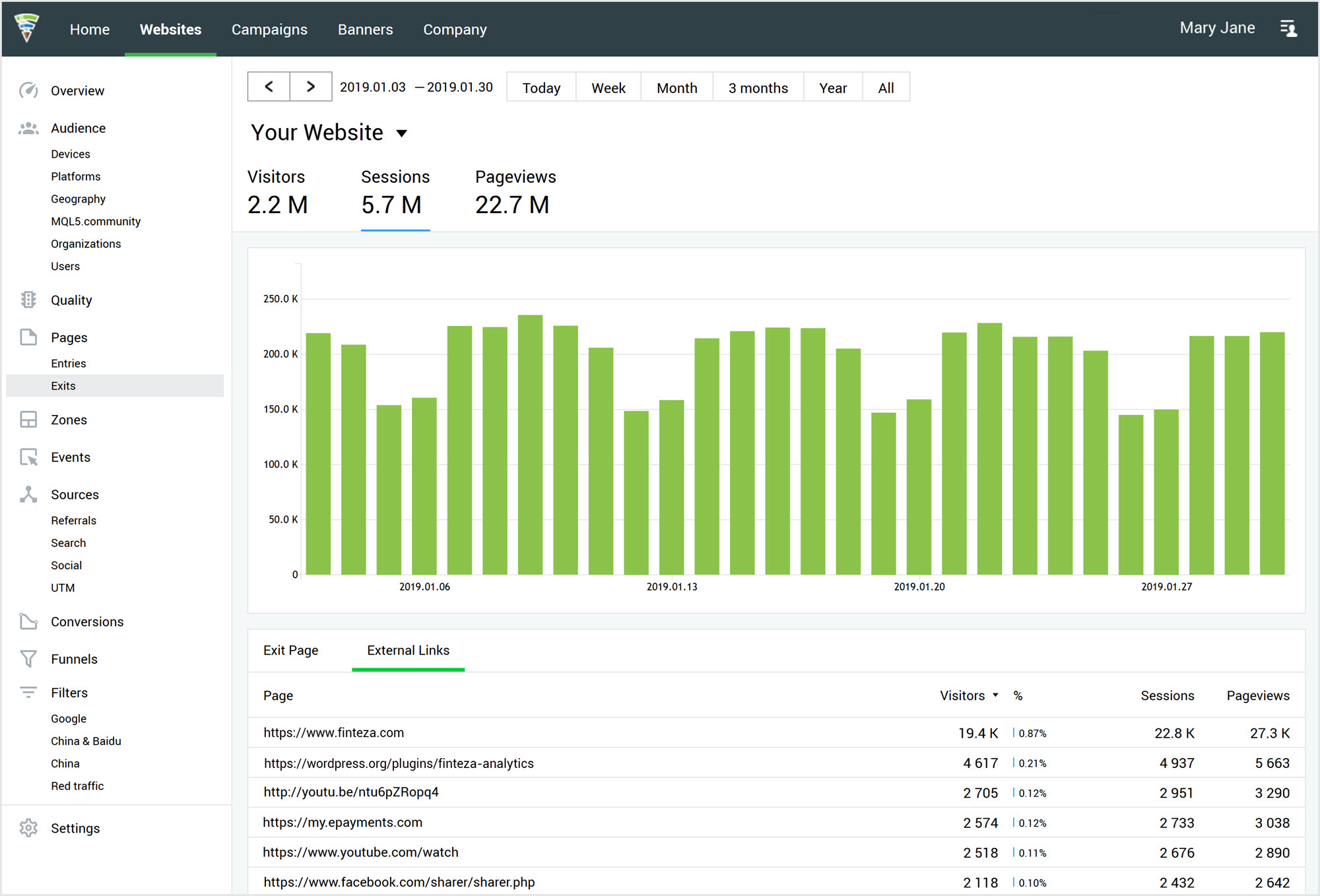 How to use the reports? The new metrics will help you in detecting the pages, for which visitors lose interest, and optimize your links or content accordingly. You can also track the actions of leads who visit your landing page: simply click the appropriate URL in the "Entries" section to filter the report data and analyze the behavior of this specific audience in terms of performed events, conversions and exit pages.
Follow the blog for further announcements: updated funnels, event based re-targeting and other new features will be added soon. Register now and add the Finteza code in your site!