Marketing campaign efficiency
Are your marketing campaigns able to yield the desired result? Has the site efficiency increased? Find answers to the aforementioned questions using marketing campaign efficiency metrics in Finteza.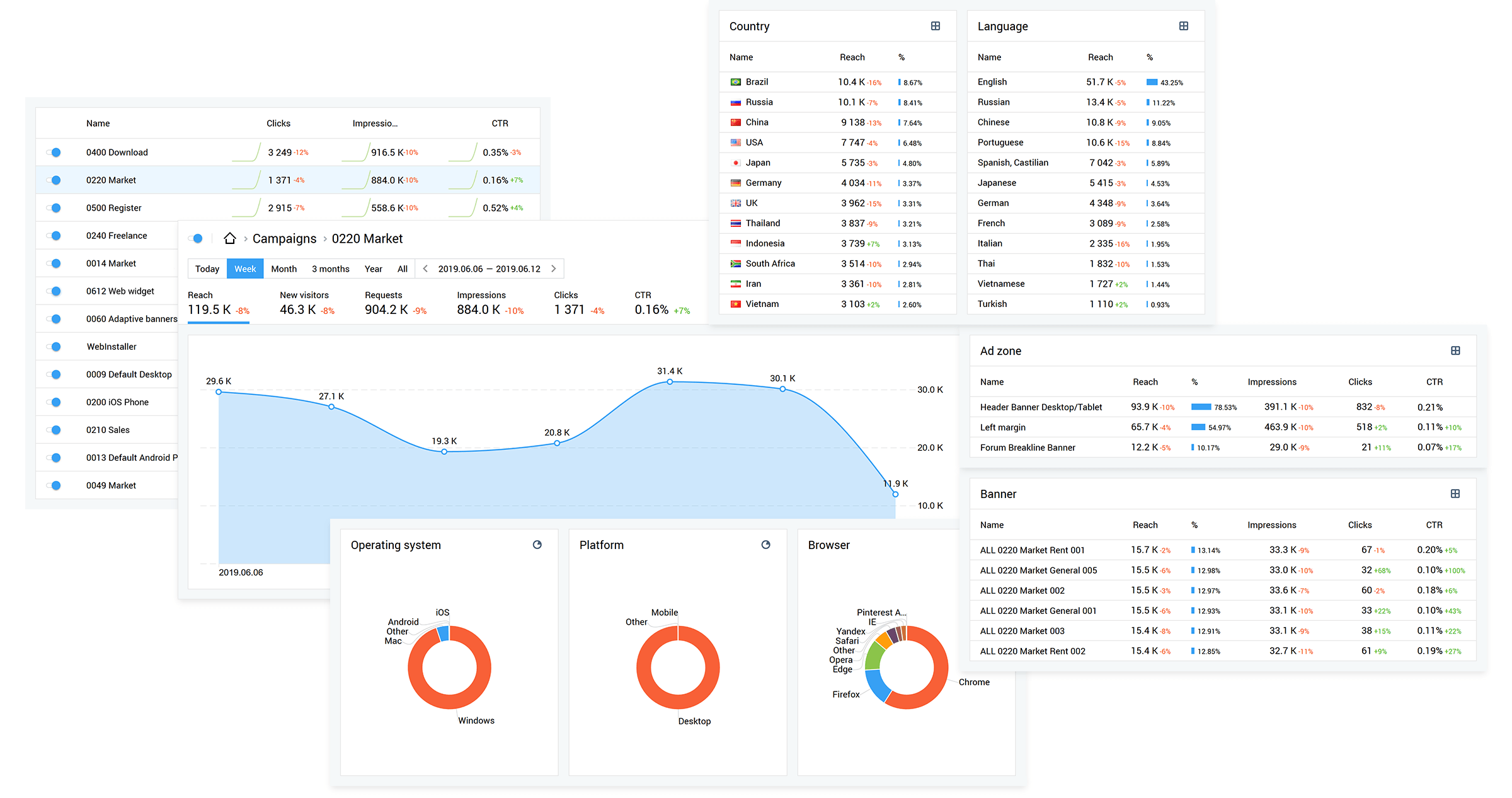 You will start receiving the efficiency data immediately after launching an ad. Track your campaign efficiency in real time. Reports reflect the relevant click, view and CTR statistics for advertising zones and campaigns.
Which banner ad was the most efficient? In which site pages was it clicked most frequently? Perform comprehensive analysis using a variety of metrics over any time frames, such as referrer, geographical distribution and spoken language, among others.
You can analyze campaigns and compare performance data with the relevant prior period. Hints can be displayed in red or green to reflect the change dynamics for each item.
The color indication assists in identifying possible technical problems or inefficient site areas as well as in finding potential growth points for future campaigns.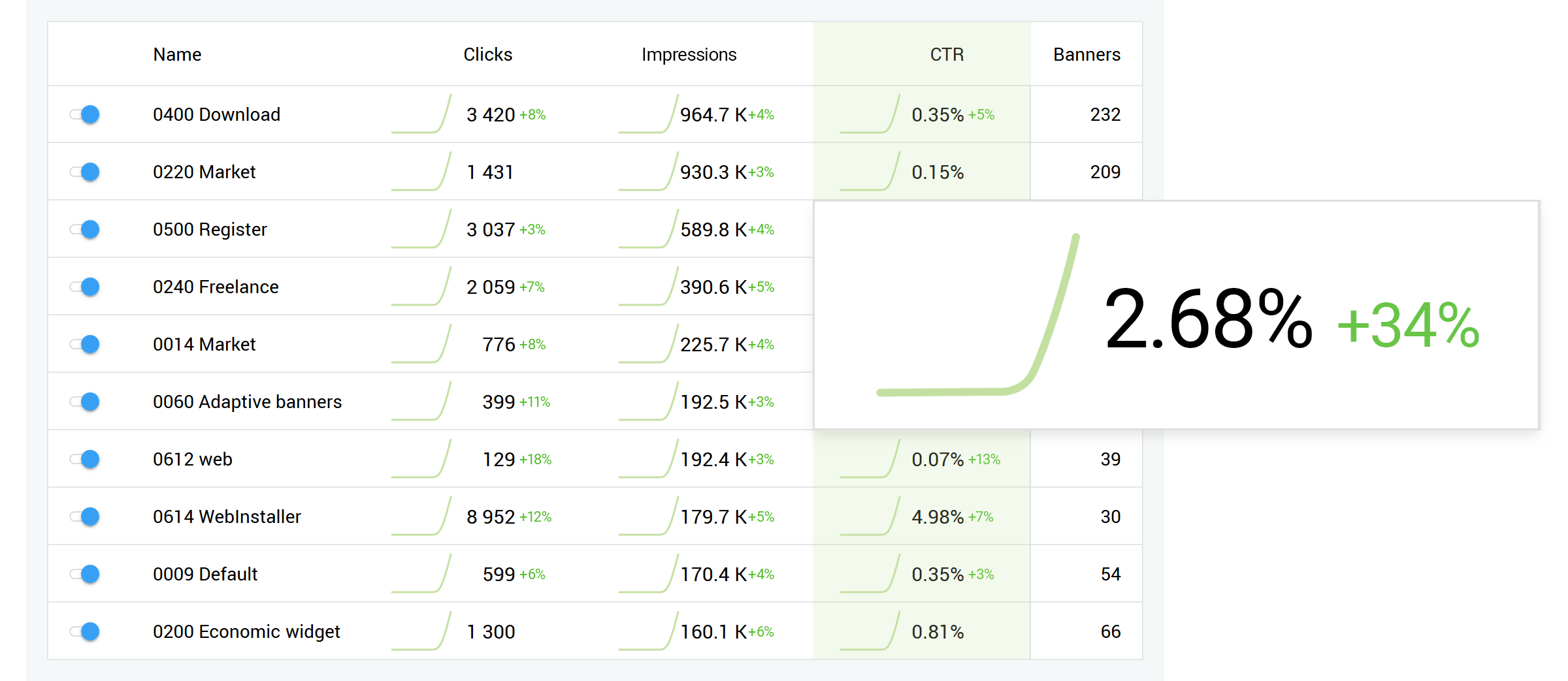 Which of your partners deliver bot traffic? Track traffic quality for each source and check the affiliates. The system can analyze the incoming user stream and it can detect 12 types of bad traffic.
All reports generated by Finteza are interactive. You can view performance results for any selected user group, advertising material or the entire campaign.
Any historical data depth is supported in Finteza: use standard time frames from 1 day to 1 year or specify the desired custom period.
To enable efficient data analysis, reports can be presented in the form of charts, tables, histograms and maps. The exceptional functionality makes Finteza an indispensable tool for marketers, webmasters and analysts.
Measure advertising effectiveness and boost profits