Do your active marketing campaigns reach desired targets? Has your site conversion increased? Can the conversion rate be further improved? Marketing campaign efficiency metrics in Finteza will help you answer these questions.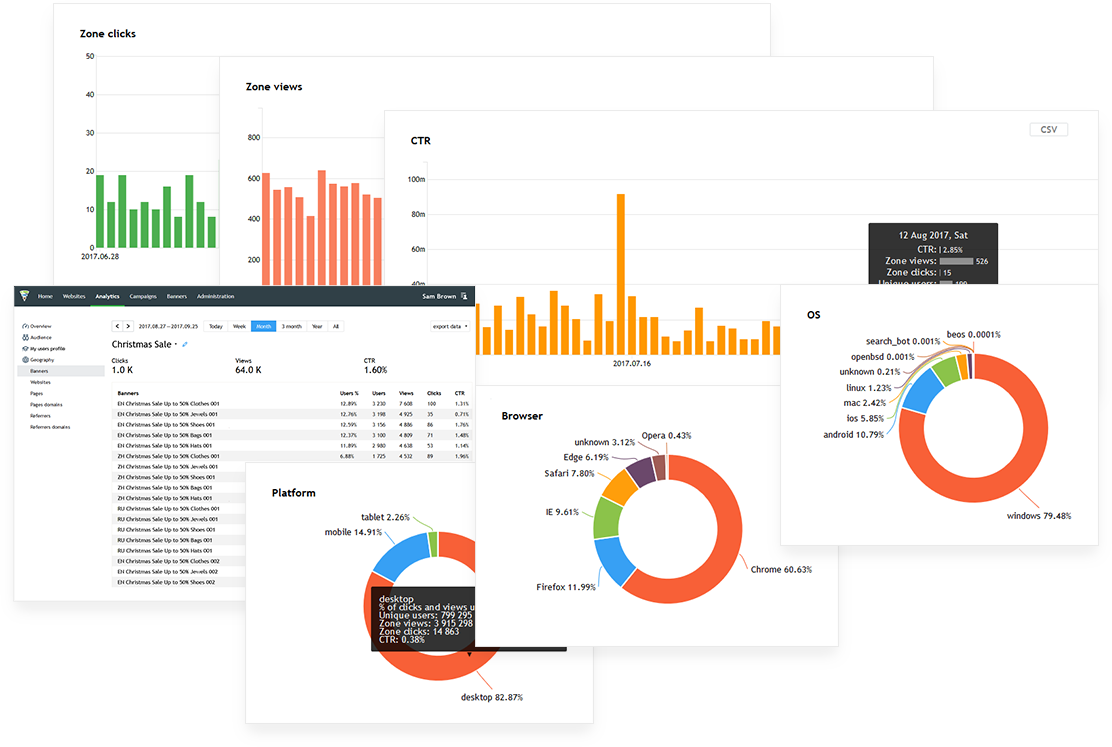 You will start receiving campaign efficiency data immediately after its launch. Finteza instantly notifies you of any user actions related to your campaign materials. The system provides detailed reports on impressions, clicks and CTR for individual ads or for the whole campaign.
What is the conversion rate of your landing page? Which banner ad was most effective, and on which pages was the banner clicked most often? Dozens of standard metrics for any time period such as information of users from referral sites, countries they live in, social networks they are registered in, are available for in-depth analysis.

Advanced profiling mechanisms in Finteza provide exhaustive information on users interacting with your marketing campaign material. A plethora of user profile metrics are provided when a user visits your site, such as which sections this user viewed and what conversion actions (buying, subscribing, downloading) performed, for a smarter marketing analysis.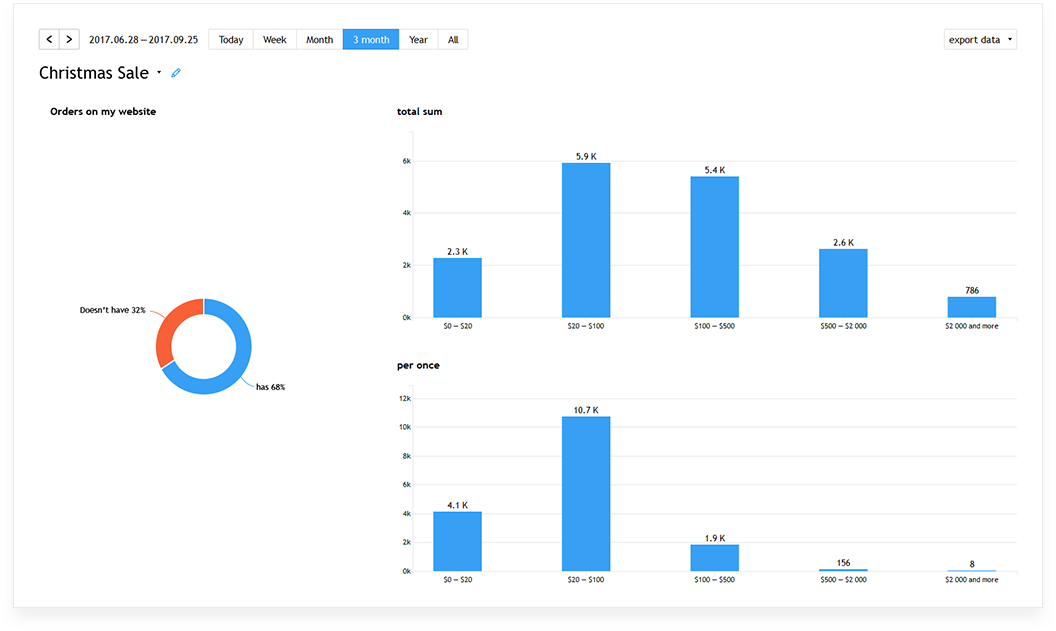 All reports generated by Finteza are interactive. Click on any metric to filter the report and view results for the selected group of values. Finteza supports any depth of data history, allowing you to choose from pre-set time-frames (from 1 day to 1 year) or to set any desired custom period. For a better visual analysis, reports can be presented in the form of charts, tables, histograms and maps. The exceptional set of tools for analyzing the effectiveness of marketing campaigns makes Finteza an indispensable assistant for business owners and marketing professionals.
Create an account in Finteza and boost your site conversion rate!
See also: