Analyze and manage traffic sources in Finteza to determine which of your marketing initiatives are effective and which ones need to be revisited.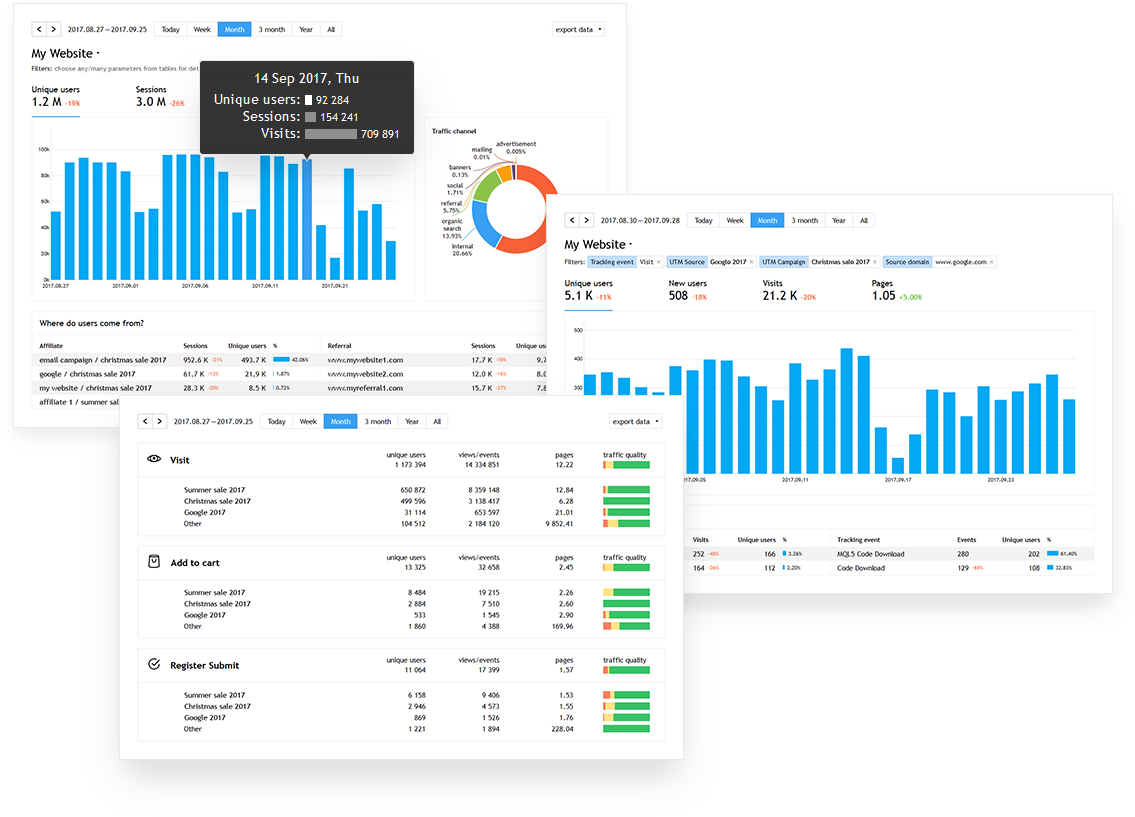 One of the most important aspects of digital marketing is understanding where users come from. The system provides complete and relevant referral information. Traffic is automatically broken down into categories, such as referral, search, social and advertising, with further details on sources. Comprehensive traffic source analysis helps determine which sites are effective and which ones do not produce desired conversion results.
You no longer need to rely on various reports from affiliates and advertising sites, while Finteza ensures all-round traffic quality analysis eliminating low-quality visits and bot traffic. The system shows you how many real visitors were referred from every site, providing reliable quantitative arguments to help you determine the cost of your marketing activities.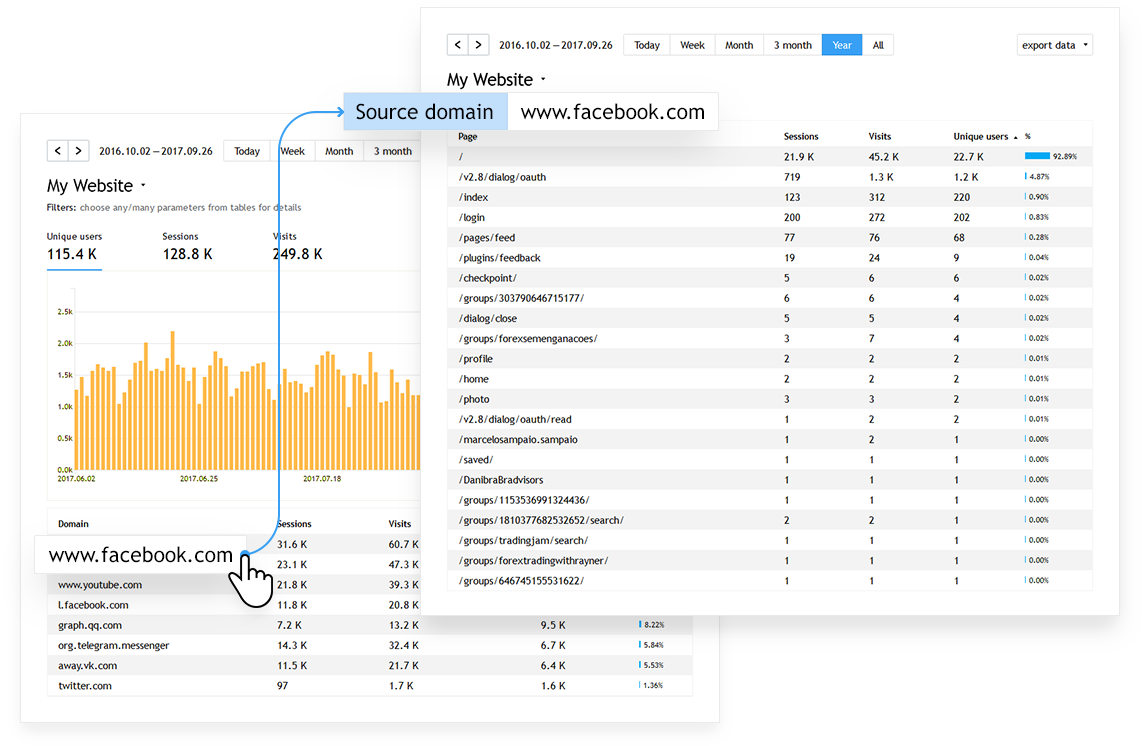 Finteza compiles detailed reports that help you understand which traffic sources are driving visitors to your site. For example, such reports may show you that only one of five links is actually effective, so there is no need to pay for the rest. Analyze your incoming traffic to increase the efficiency of your marketing budget.
UTM tags and simple affiliate control
In addition to a general analysis of traffic sources, the system supports the use of UTM tracking codes, which provide deeper insights into how people are getting to your site.
UTM tags can be added to URLs of your banners displayed on third-party resources. Based on UTM codes, the system separates natural traffic coming from the tracked resource and the advertising traffic produced by a banner ad. This functionality allows measuring the efficiency of such ads and the general effectiveness of your advertising campaigns and resources. Metrics you track via UTM codes show up in analytical reports and help optimize your marketing practices and advertising budgets.
Also UTM tags provide a great way to control your affiliates. By creating unique UTM tags, you can separate an affiliate's traffic from the total number of your site visitors. Finteza will show exactly how many visitors your affiliates directs to your site providing the key metrics for measuring their effectiveness.
Furthermore, the system complements quantitative values with details of such visits. With the one-click smart segmentation, you can separate the affilate's traffic in all other system sections to view related reports to see what actions these visitors perform on your site and create related conversion funnels. With all this information in hand, you can evaluate the efficiency of your marketing spending.
To start analyzing traffic sources, register in Finteza and add the code to your site.
See also: