Track your site visitors' actions using Finteza's advanced event analyzing tools. Embed a JavaScript or HTML code to your site area and register events: account registration, newsletter subscriptions, purchases and much more.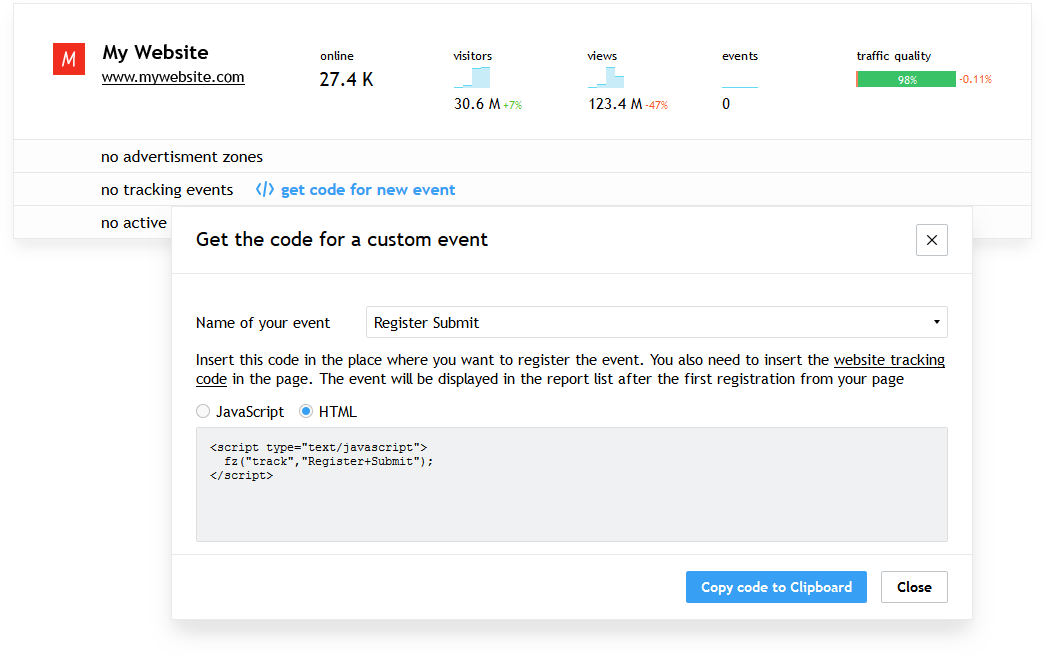 All target actions performed by visitors are instantly registered and added to reports. Registered events can further be analyzed based on exhaustive information about users' languages ​​and geography, devices used and other basic parameters. Even more valuable data can be obtained from behavioral analysis, which includes visited pages, viewed sections, last visits and previous target actions. Use this information to adjust your marketing strategies and to create more effective user motivation patterns.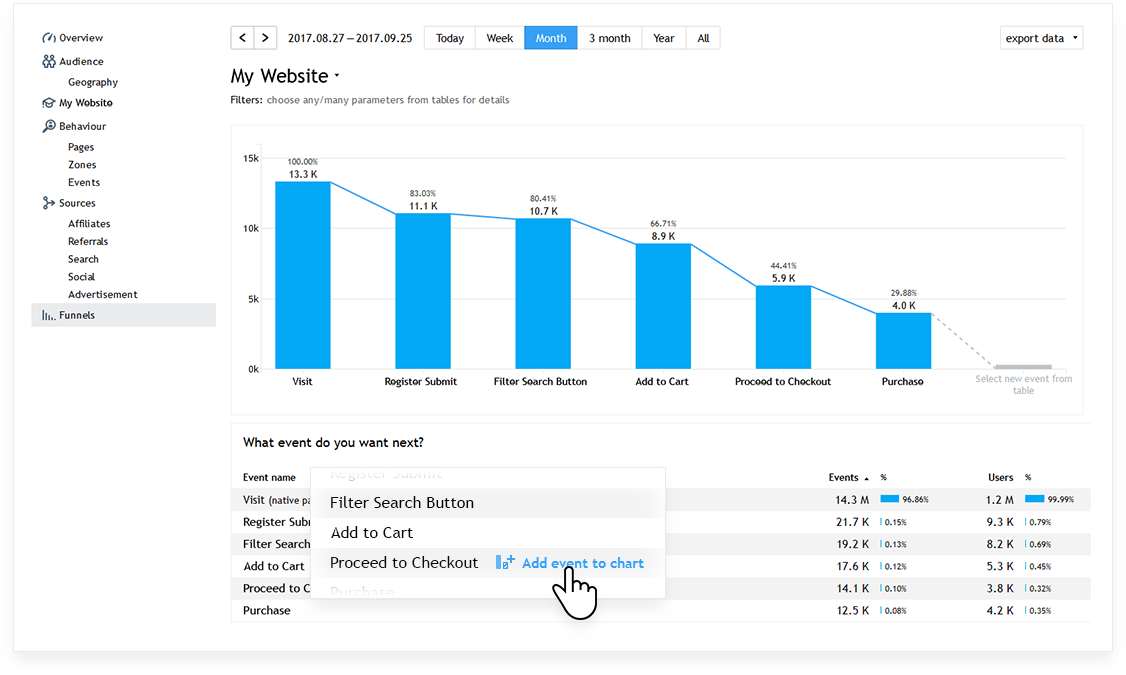 Finteza allows creating conversion funnels for any registered events and pages. Enable tracking of all actions that users perform before making a purchase and receive a comprehensive sales funnel. For efficient analysis, Finteza builds histograms to visualize tracked events. Click on an event in the funnel to view the next level of nesting. Multi-level conversion funnels enable behavioral analysis of individuals at all stages of the sales process, from the first visit to your website to the desired action. The conversion funnel is a great tool for identifying where conversions are lost and to revisit your marketing practices.
Analyze conversions and increase your site effectiveness with Finteza!
See also: