The latest Finteza improvements concern operations with adaptive ads. Now the system allows the creation of mobile header banners which are high-CTR native advertisements. Such ads are located above the site template and do not hinder content browsing experience. The hight of header blocks is fixed, while the width is automatically adjusted to the device screen.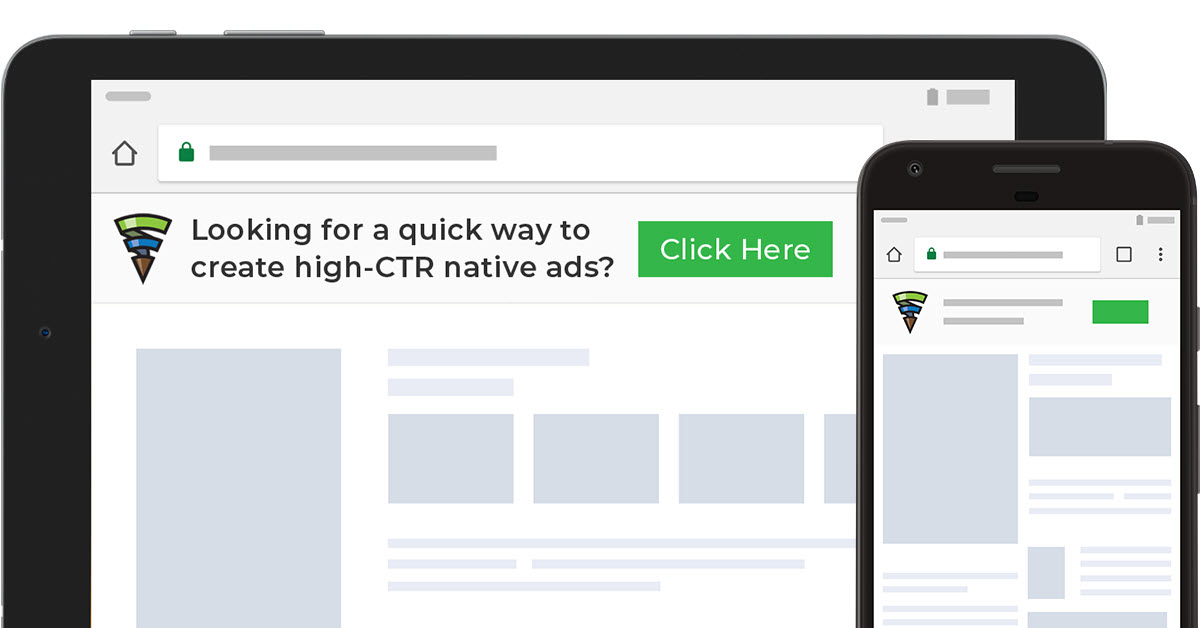 Header banners can be created similarly to adaptive blocks, but they have different image size and text length requirements. Specify your ad name and select the Header type. Load a square icon up to 192*192 pixels, add text and a CTA button. Check the result in the preview window, which visualizes the banner display on different smartphones, as well as portrait and landscape orientation: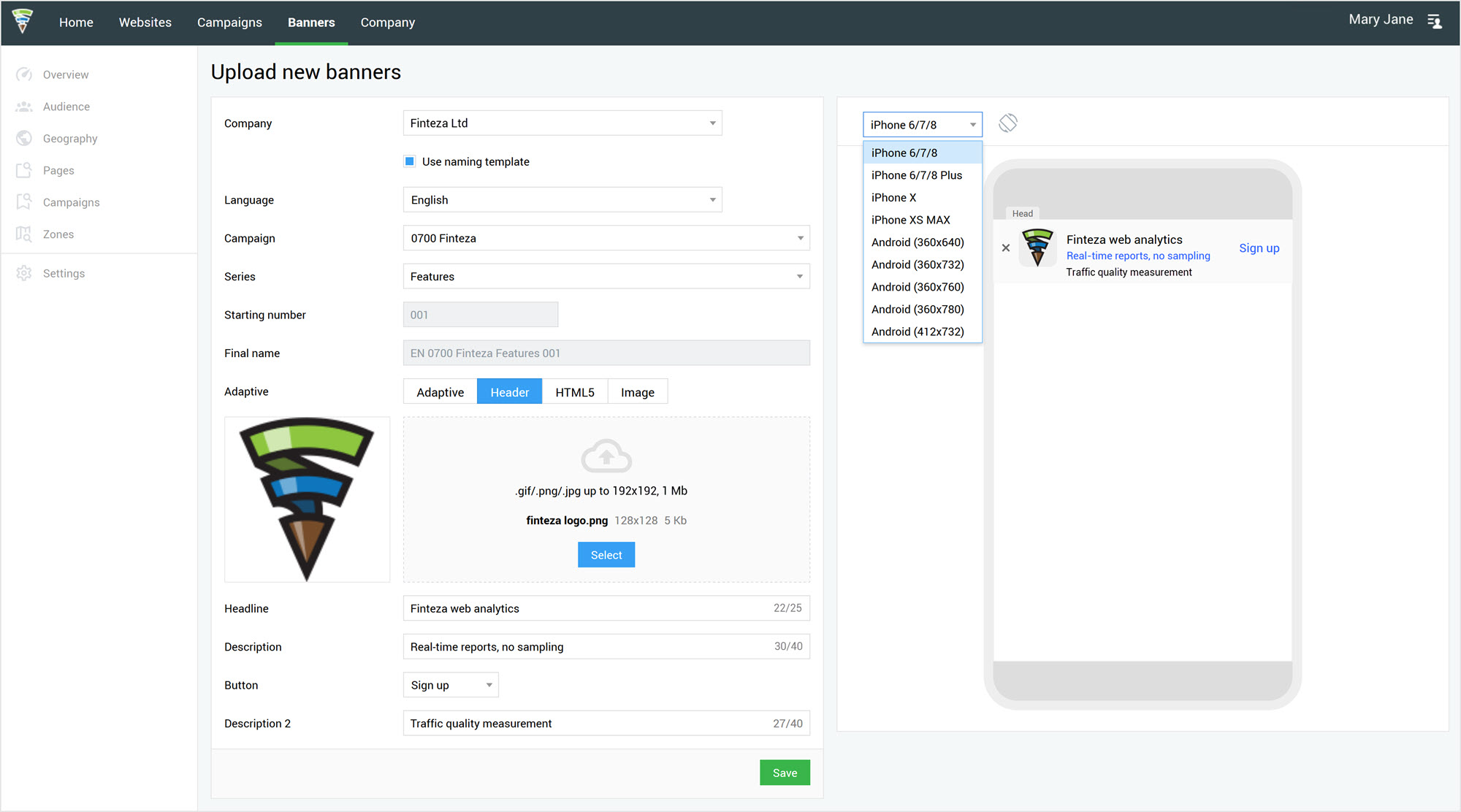 Another new features is the updated preview window. All supported desktop banner formats are conveniently arranged within one screen, while mobile ads are visualized in different device layouts, with different screen size and orientation characteristics: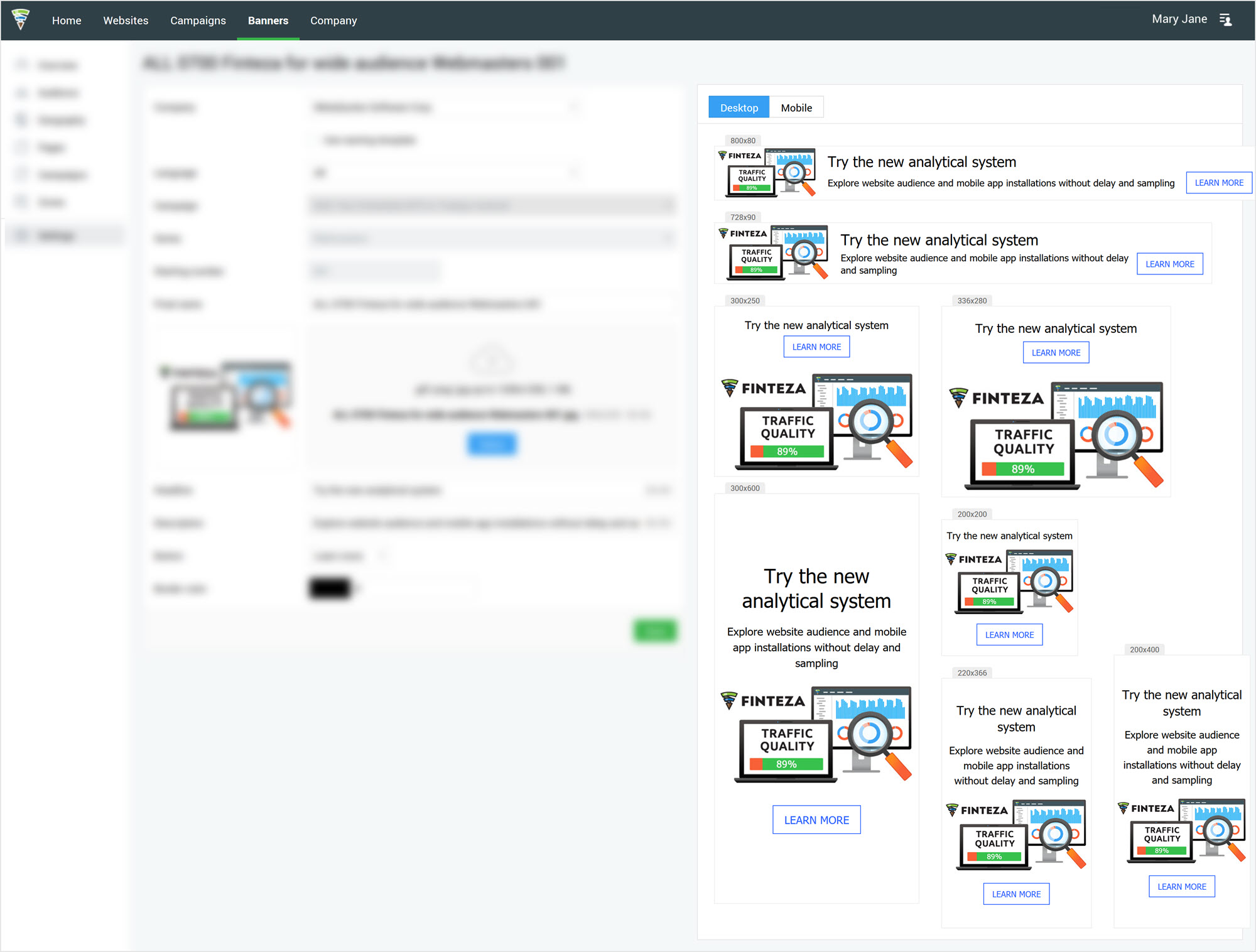 Furthermore, responsive banners are now provided with the adjustable frame color. You can set the desired color through an RGB code or a palette. With all these new options, an ad banner can be added seamlessly into any website design.
Manage ads in your site using Finteza — the creation of highly efficient banners has never been easier!