Integratie met Google Tag Manager
If you are using Google Tag Manager for managing website tags, you can easily integrate Finteza analytics. The integration will enable the collection of statistics on page views, unique and non-unique visitors, sessions and traffic quality.
Open uw site in het Finteza paneel. Navigeer naar de instellingen sectie en kopieer de JavaScript code.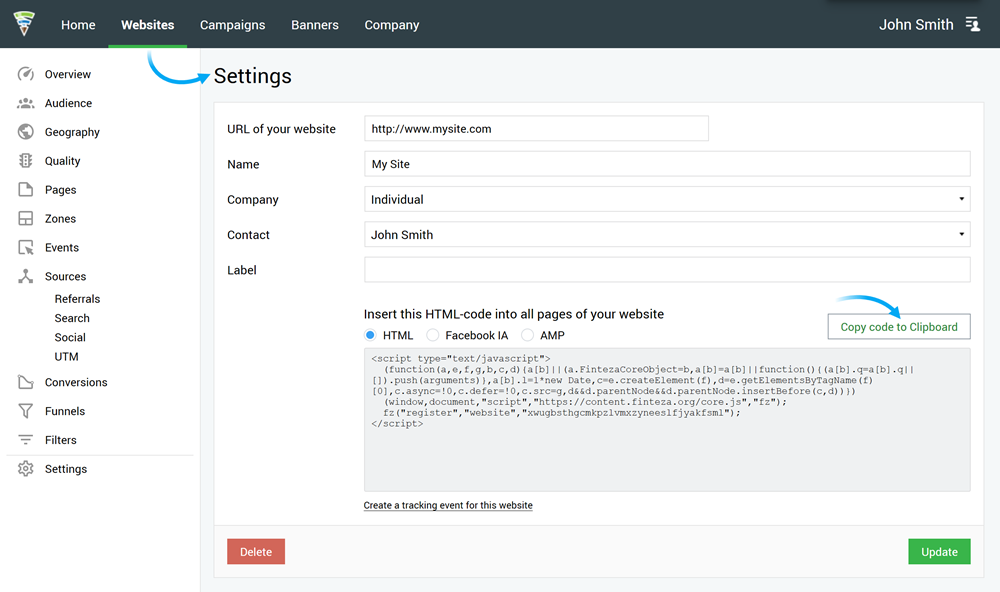 Log in op uw Google Tag Manager account.

Open de Tags sectie and klik Nieuw.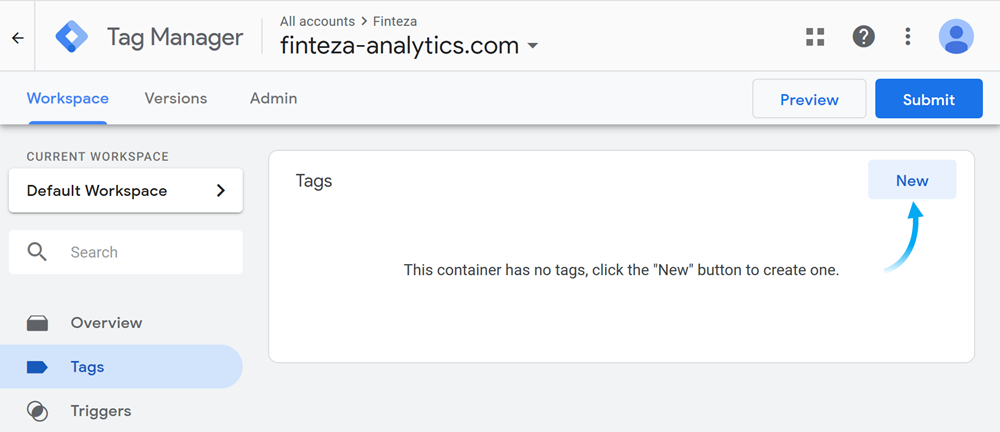 Selecteer Aangepaste HTML en plak de Finteza code in de Select Custom HTML and paste the Finteza code In the Triggering sectie, selecteer Alle pagina's om de code aan alle pagina's van uw site toe te voegen.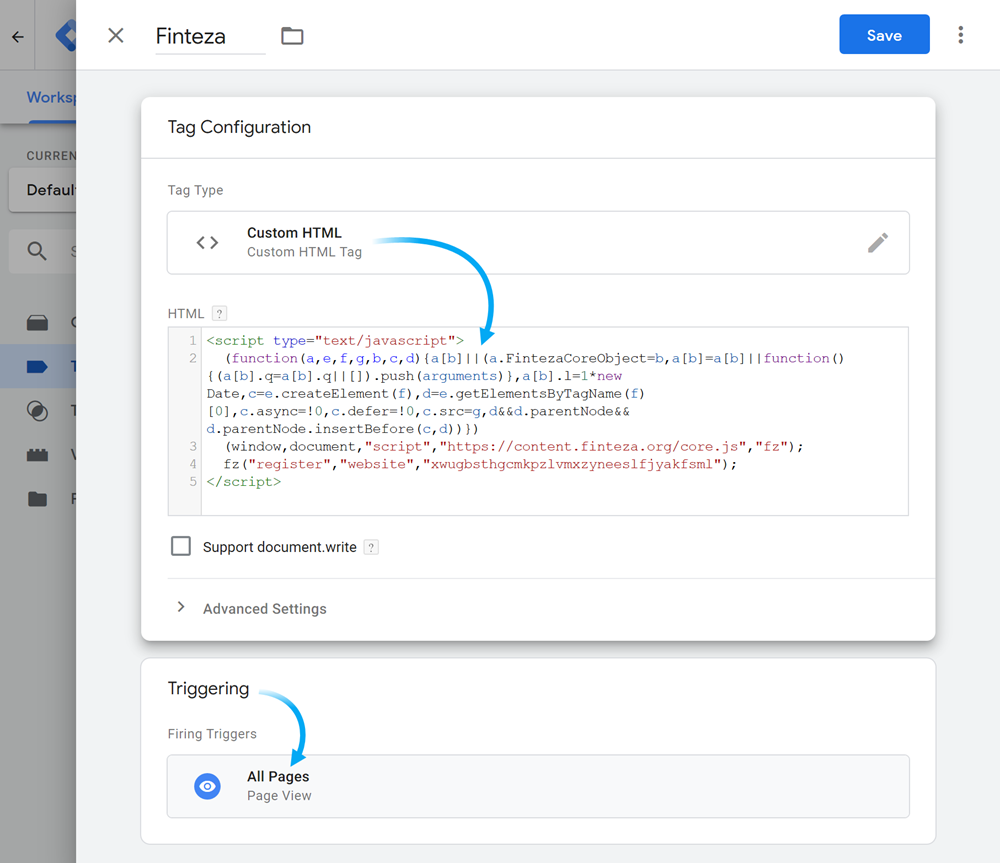 Sla de wijzigingen op en navigeer terug naar de vorige pagina, en klik Submit en dan op Publiceren.

De code zal worden toegevoegd aan de alle pagina's van uw site, en Finteza zal starten met het verzamelen en analyseren van bezoekers activiteit.

Bezoek de "Analyses" sectie voor meer details over de gegevensanalyse.