Attract new customers

If you want to increase product sales or build a brand-loyal customer base, Finteza is the right service for you! The system includes online resources with a total attendance of several million users per month. This huge audience includes your potential buyers. Let them know about your offer: define your target audience, choose sites and create an ad message in any format. Your advertisement will definitely be noticed by your prospective customers!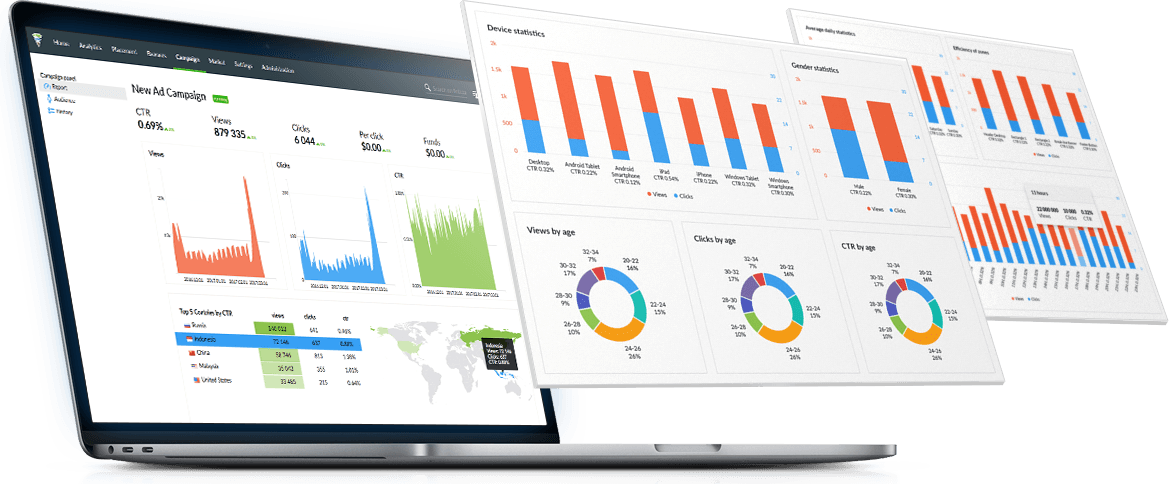 The possibilities of the service allow analyzing huge amounts of data and identifying specific behavioral characteristics of all members of our network. Based on this information, we have created flexible targeting options. The next step is to grab the attention of potential customers using an advertising message. With Finteza you can easily create an advertisement in any required format.
Process management is simple and user friendly. Enter the ad campaign start date, its duration and budget, run it and monitor its progress in a few clicks. Analyze results and edit your campaign at any stage if necessary.
Through these enhanced features, advertising with Finteza provides a significantly greater conversion rate compared to other resources. Your advertising budget is only spent on your target audience. With Finteza, at a very reasonable price, you can achieve your advertising goals, such us increasing sales and establishing a circle of loyal clients.
See for yourself: register an account and create your first campaign!