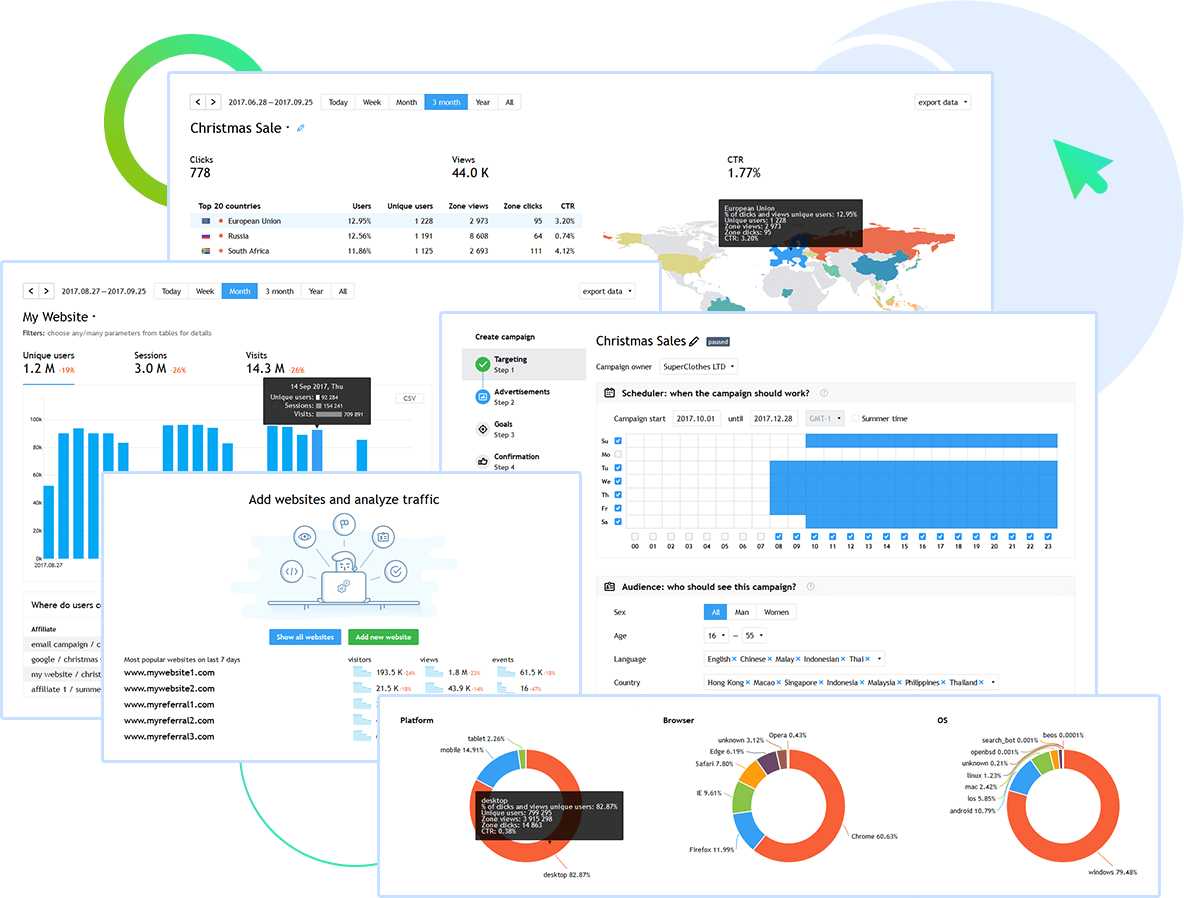 Analyze incoming traffic, study user behavior, launch and optimize marketing campaigns to achieve your business goals faster with Finteza. Connect the service to maximize ad revenue through hyper targeted marketing campaigns and efficient ad spending!
Finteza provides an easy way to control your complex marketing practices. How many of targeted users have become your customers? Is your marketing spending effective? With Finteza you can access the most realistic and reliable information in a matter of minutes.
Why Finteza?
Finteza is a revolutionary service in the market of web analytics and traffic management systems. There is no longer a need to use multiple solutions. Finteza has everything you will ever need!