Frequently used metric combinations in analytical samples can be saved as a filter. Custom filters are added to the menu on the left hand side and are available from any report section.
For example, you often analyze conversions related to Chinese mobile users who navigated from the Baidu search engine. In earlier system versions, appropriate metrics could be analyzed separately in different report sections. Now, the relevant information can be easily accessed by clicking on the appropriate preset: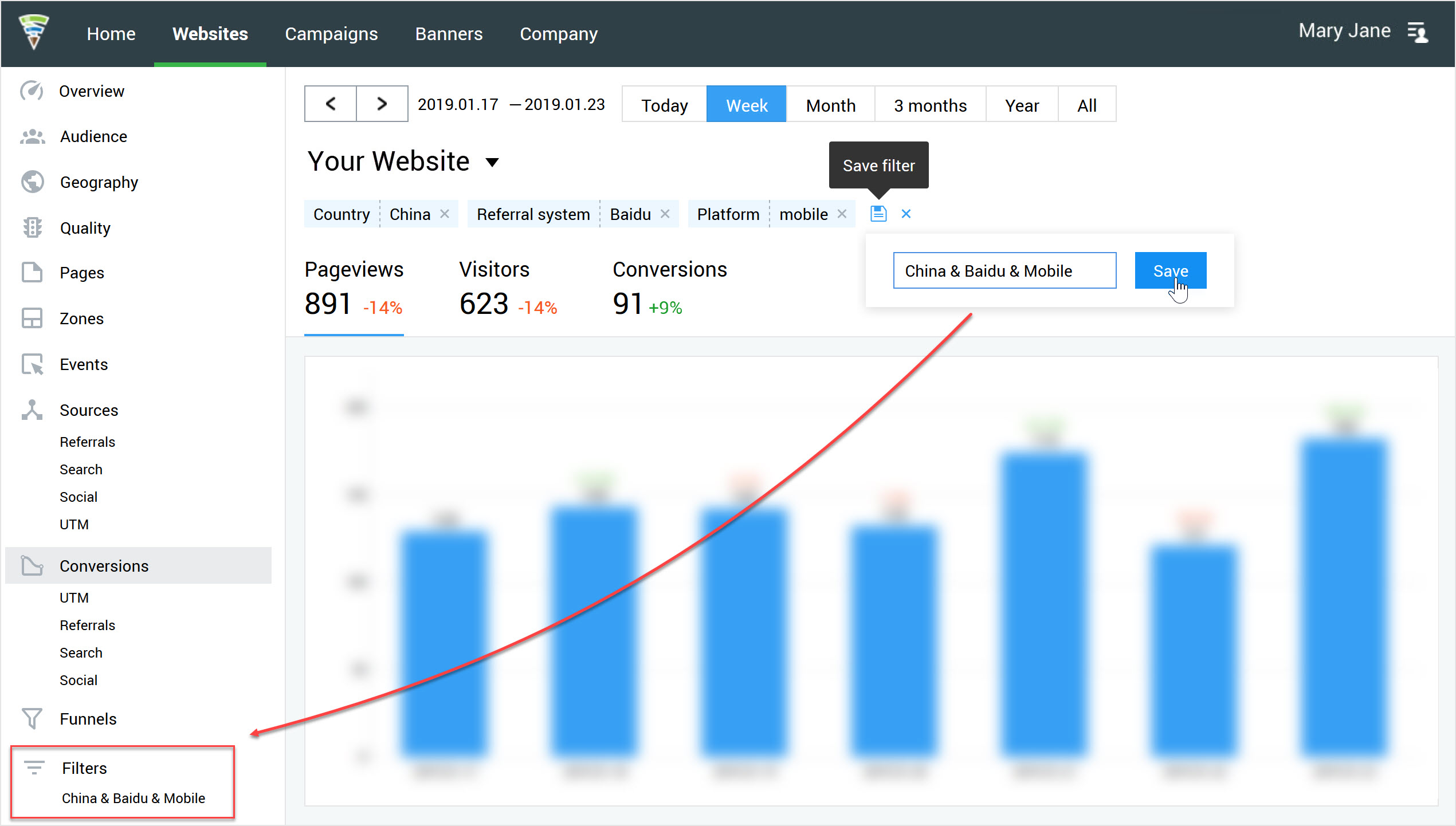 The custom filter is applied to all system data. You can switch between sections and track the relevant audience actions, analyze traffic quality and build conversion funnels.
Custom filters are linked to a specific site and thus all users with appropriate permissions can apply existing presets or create new ones.
Register your site in Finteza — traffic analysis has become even more efficient!