Advertising campaigns in Finteza now accommodate the retargeting option, which enables the display of optimized ads to the users who have previously visited the site and performed any kind of action. For example, they have viewed specific pages or they have already ordered products.
Focus on the interested customers with the Finteza retargeting option. Increase the chances for attracting an audience which has shown an interest in your products or services. According to Mr Khalid Saleh, the author of "Conversion Optimization: The Art and Science of Converting Visitors into Customers", the retargeted traffic conversion rates are up to 70% higher compared to new visits.
How to bring the target visitors back and convert them into buyers?
If you have registered the desired tracking events in Finteza, open the Events tab, select the retargeted action and click on the 'Retargeting' button. You can retarget a mobile app or a trial download, a registration from filling, a reading of a half-published article or any other event.




Additionally, retargeting events can be created based on visitor statistics under the 'Pages' section.




The next step is to launch the retargeting campaign. Navigate to the 'Advertising campaigns' tab and click 'New campaign' in the upper right corner. Specify a retargeted event in the parameters to display the ads, only to the highly targeted audience.



The list of all retargeting events is available under the 'Retargeting' section of the site sittings: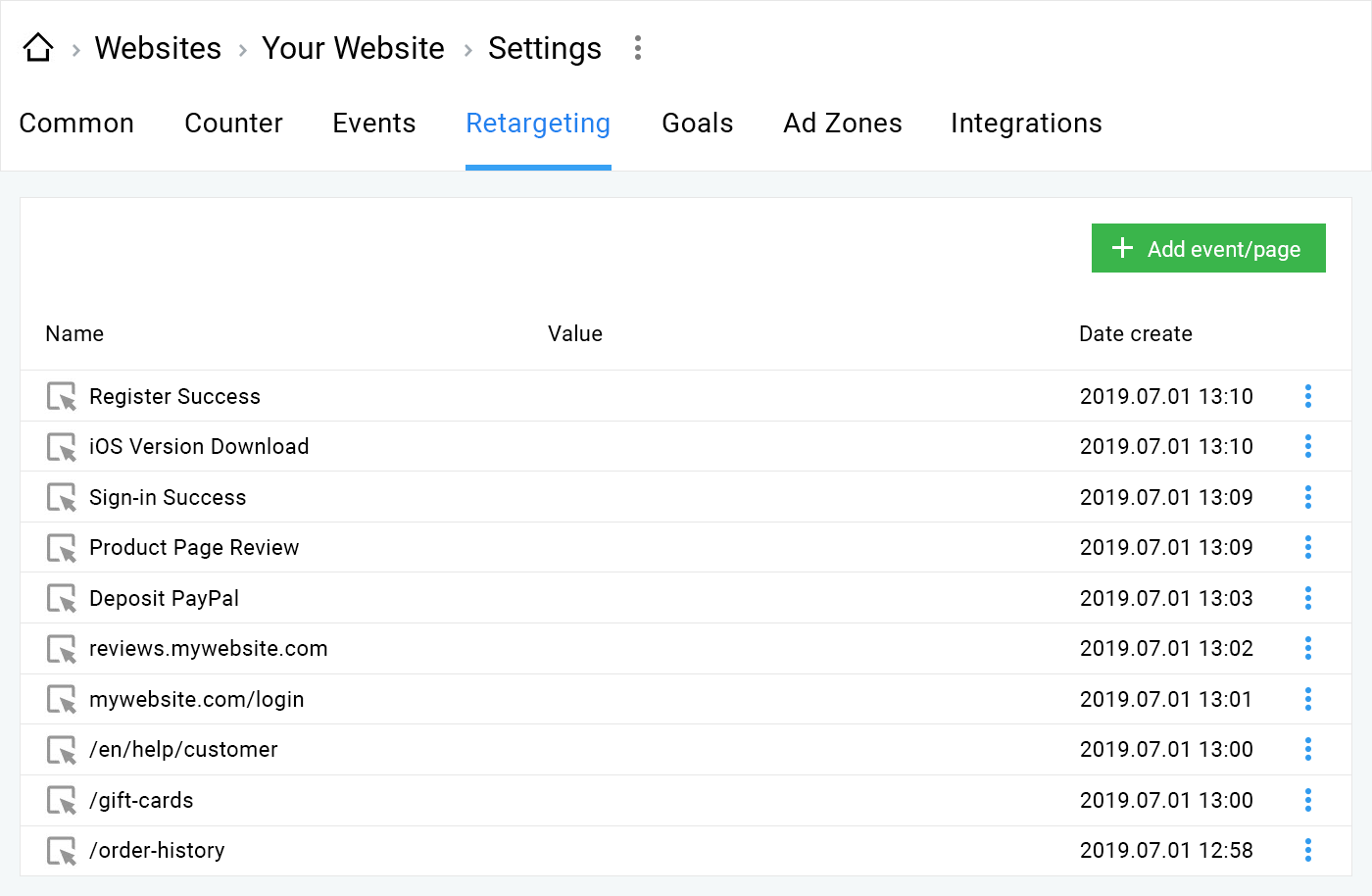 Thus, you will be able to persuade site visitors to buy the goods or services which they have viewed: Finteza retargeting options will help you in encouraging a potential buyer to complete the conversion action. Retargeting ad campaigns can significantly increase the percentage of returning visitors and can ultimately increase ROI.
Use the Finteza retargeting capabilities and boost your site's advertising conversion rates!